1. Connect it
Find an AMI port in your Audi/VW and plug the BlueStream adapter into it.
Supported systems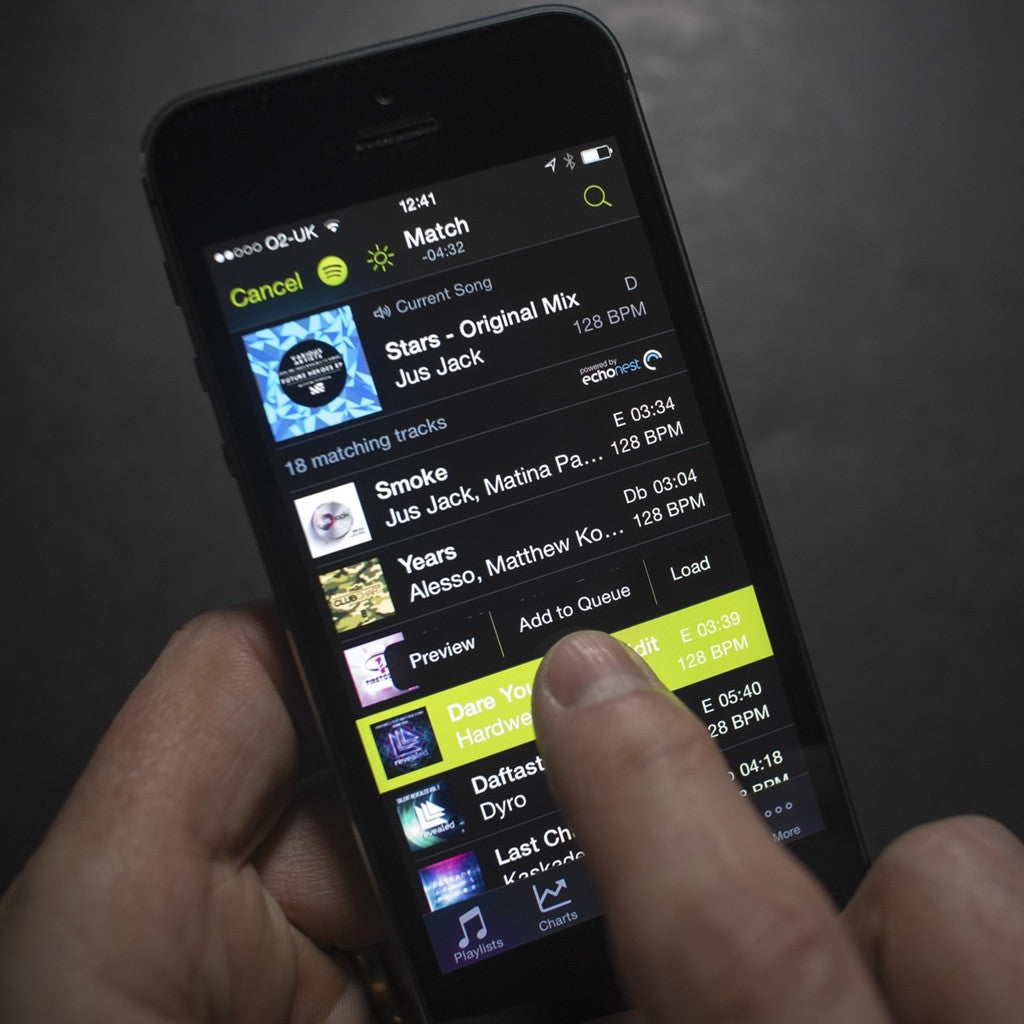 2. Play the music.
Play your favorite music from Spotify®, Apple Music® or listen to your audio books from any Apple® or Android™ device.
Adapters
Features
Bluetooth® 4.0 with EDR and aptX® module

Connect any device which supports Bluetooth®. Enjoy superb sound quality.

USB port

Supports USB flash-drive. Enjoy your favorite .mp3 files. (Some MMI systems do not support this feature)

Charge

Charge your phone while listening using built-in USB port. (Some MMI systems do not support this feature)

Auto-connect

The adapter auto-connects to the last paired device when a car is turned on
FAQ
Will it work with my Audi?
Yes, our adapters work with all Audi which is equipped with the AMI port. Which adapter you will need depends on the audio system type, please check yours in the menu section "System type" and on the right side you will see the matching adapter. If you are not sure which one to get, please send us your radio system picture and we will let you know right away.
What's the difference between 2GEN and 3GEN models?
2GEN is made for 2G MMI systems and 3GEN is for the 3G and 3G+ MMI systems. Go to the "SYSTEM TYPE" section to learn which audio sstem you have and which adapter is designed for your Audi.
Can I control my music via steering wheel controls?
Plug-and-Play receiver uses your car's audio system so you will be able to use the MMI volume up/down and mute controls on the dashboard and on your steering wheel. You will be able to access track controls such as play, pause and stop directly on your phone.
Why I should buy this adapter instead of other adapters on the market?
Our biggest competitors use Bluetooth 2.1 technology in their adapters. Our 4.0+EDR technology is more stable, faster and delivers better sound quality.
Can I still use hands-free calling if my car has it?
Our Bluetooth adapter works in tandem with the built-in Bluetooth hands-free voice calling functionality of your car (if any). You will still be able to make and receive calls as you do today, including voice-activated dialing. Listening to music over receiver does not affect this functionality. If you make or receive a call while receiver active, the audio is temporarily switched to the phone call, and is automatically switched back when the call is ended.
Will it work with my Samsung Galaxy S9 or iPhone X?
Yes, it works with all Android Bluetooth devices, including iPhones and tablets.